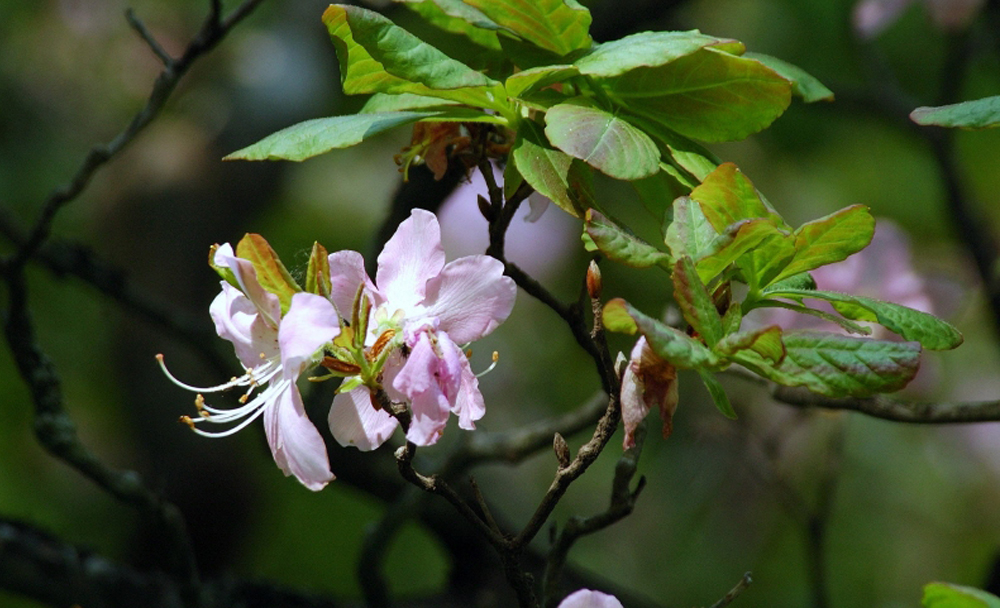 Natural Monument
Royal Azalea on
Mt. Banron
Photo Source: Cultural Heritage Administration (http://www.cha.go.kr/cha/idx/SubIndex.do?mn=EN)
Royal Azalea Tree at Mt. Ban Ron
Native plants at Mt. Ban Ron

Jung Sun Dae Gang Tree
Height 2 meters, hexagon shape with a tree texture, blooms small red flowers,
grows on dangerous cliff.
Weed of Bul Gae
Height 30cm perennial alpine plant, flowers in front with white striped leaves behind them
Also Mt. Ban Ron has many native plants. Some you have never heard of.
How to get to Mt. Ban Ron

From Seoul

by the train
Take the train from Cheong Ryang Ri Station → Get off at Yeo Ryang Station
→ Go Yang Ri ( Walking Distance )
(Takes 4 hours to get there from Yeo Ryang station to Mt. Ban Ron)
by car
From Jung Bu Express Way → Jin Bu → Na Jun 3 way I.C → Jeong Seon
→ Yeo Ryang Mt. Ban Ron