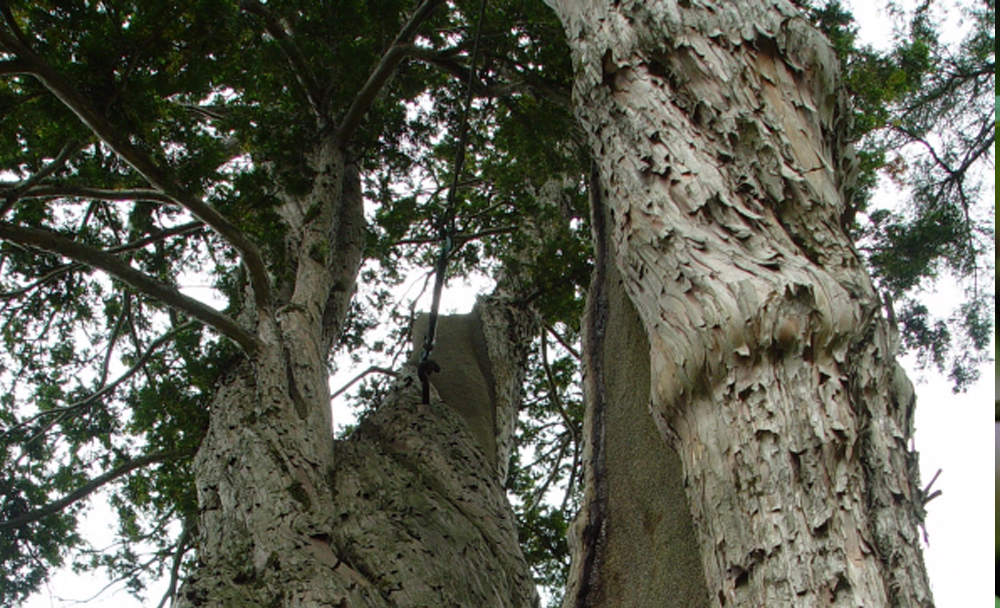 Natural Monument
Yew Trees at
Duweebong
Photo Source: Cultural Heritage Administration (http://www.cha.go.kr/cha/idx/SubIndex.do?mn=EN)
Yew Trees at Duweebong
Classification : Natural Monument Number 433
Name of Cultural Properties : Jeongseon duwibongui jumok(Yew trees of Duwibong Peak in Jeongseon)
Kind of Cultural Properties : Old Big Tree
Designated Date : 2002.06.29
Address : San160-3, Sabuk-ri, Sabuk-eup Jeongseon-gun Gangwon-do
Owner : National Property(Korea Forest Service)
Manager: Jeongseon-gun
Description : The yew tree is an evergreen tree that grows in Korea, Japan, Manchuria, the Ussuri River basin in northeast China and Russia.
In Korea it mostly grows in cold, high mountainous areas such as Mt.Sobaeksan, Mt.Taebaeksan, Mt.Odaesan, Mt.Seoraksan, and is a popular garden variety for its beauty.
The trunk and big branches are a reddish-brown color.
Its flowers bloom in April, and a reddish fruit appears in September-October.
The wood of the yew tree is commonly used for baduk (go) boards, woodcraft and handicrafts, while the fruit is used for food and for medicinal purposes.
The three yew trees of Duwibong Peak can be reached by following a path for some 5km from Dosagok resort, located 2km from Sabuk-myeon.
The three trees grow in a straight line one above the other.
The tree in the middle is estimated to be about 1,400 years old, and the remaining two about 1,200 years old.
This makes them the oldest yew trees in Korea, and gives the rarity and great academic importance.